September 19, 2023 4:20 pm
Leave your thoughts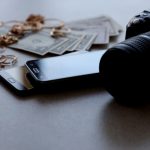 When it comes to purchasing electronics, many people think of retail stores or online marketplaces as their go-to options. However, pawn shops can be an excellent alternative for acquiring quality electronics at a fraction of the price. Whether you're looking for a new smartphone, a gaming console, or a premium stereo system, pawn shops can offer a wide range of options. In this guide, we'll walk you through everything you need to know about buying electronics at pawn shops.
Do Your Research
Before you embark on your pawn shop adventure, it's important to do your homework. Research the average market value of the electronics you're interested in, so you have a clear understanding of their worth. This will help you negotiate a better deal and ensure you don't overpay for an item. Websites like eBay and Craigslist can give you a sense of current prices for used electronics.
Inspect the Electronics Thoroughly
Pawn shops sell both used and refurbished electronics, so it's crucial to thoroughly inspect any item you're considering purchasing. Check for any visible damage, such as scratches, dents, or cracks. Test the device to ensure all the features, buttons, and ports are functioning properly. If possible, ask the pawn shop to demonstrate the device's functionality before finalizing the purchase. It's also wise to inquire about any warranty or return policy the pawn shop may offer.
Ask for the Item's History
Inquiring about the history of the electronics you're interested in can provide valuable insight. Ask the pawn shop if they have any information about where the item came from, how old it is, and whether it has undergone any repairs. Understanding the device's background can help you make an informed decision. In some cases, pawn shops may even have records of previous owners or maintenance performed on the device.
Negotiate the Price
One of the advantages of shopping at a pawn shop is the opportunity to negotiate prices. Remember that pawn shops are motivated to sell their inventory, and they're often willing to negotiate to make a sale. Use your research on market value as leverage when negotiating. Start with a lower offer than the marked price and be prepared to walk away if the pawn shop is not willing to meet your desired price. With a bit of haggling, you might just land a great deal on the electronics you've been eyeing.
Consider the Pawn Shop's Reputation
Not all pawn shops are created equal, so it's essential to consider the reputation and credibility of the shop you're planning to visit. Look for online reviews and ratings to get a sense of other customers' experiences. A reputable pawn shop will have positive feedback and a transparent buying process. It's also a good idea to see if the pawn shop is a member of any professional organizations, as this can indicate a commitment to ethical business practices.
Ask About Return Policies and Warranties
Before making a purchase at a pawn shop, be sure to inquire about their return policy and warranty options. While many pawn shops sell items "as is," some may offer a limited warranty. Understanding the shop's policies can provide peace of mind in case any issues arise after you've made the purchase. Additionally, it's always a good idea to pay with a credit card, as this can provide additional protection and ease of returns if necessary.
Know Your Rights as a Consumer
Just like any other purchase, it's important to know your rights as a consumer when buying electronics at a pawn shop. Familiarize yourself with your state's laws regarding pawn shop transactions. This will ensure that you are well-informed and protected throughout the buying process.
Conclusion
Buying electronics at a pawn shop can be a fantastic way to get your hands on quality items at affordable prices. By doing your research, thoroughly inspecting the products, asking about the item's history, negotiating the price, considering the pawn shop's reputation, and understanding return policies and warranties, you can make a wise and informed purchase. So, next time you're in the market for electronics, give pawn shops a chance – you may just find the perfect deal.
Got Questions? Let Us Help!
Since 1949, Sydmor's Jewelry and Loan has been a locally owned and operated pawn shop in Barberton. We pride ourselves on being a full-service pawn shop with over 60 years of great customer service. We are a full-service pawn shop that offers our customers the option of buying, selling or loaning. We buy and sell guns, tools, jewelry, electronics, and more. We also loan cash out and offer loans for gold rather than just having to sell your gold. Contact us today to learn more about what we can do for you!
Categorised in: Electronics, Pawn Shop
This post was written by admin